Updated April 1, 2022
This IAMX Resource Page is brought to you by Voxme Software, Inc.
From "Nice to Have" to a Competitive Requirement
IAM Hosts Electronic Inventory Supplier Demo Days – Apr. 26 & 28 2022
Based on the continued interest from industry service providers evaluating options to implement electronic inventory solutions, the International Association of Movers has scheduled demo sessions with 6 leading industry software providers:
Click the individual links above to register for the demo session or Register for all 6 demo sessions.
Visit IAM Learning to view the product information pages for each of the software providers:

A Mandate From the Industry Largest Single Customer
It is estimated that the United States Transportation Command (Transcom) sponsors about 400,000 shipments of household goods and personal effects annually making them the largest single customer of moving services in the world.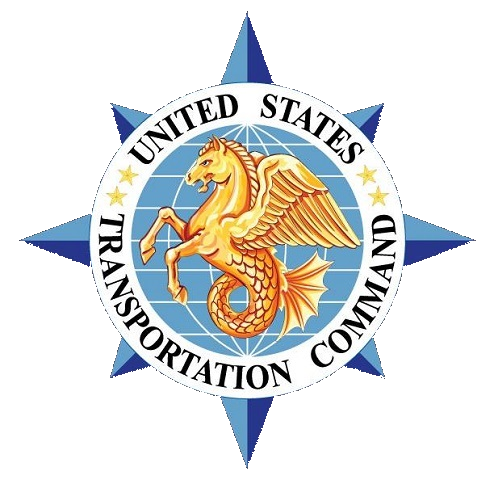 The United States Transportation Command (USTRANSCOM) has made it clear that they fully intend to require electronic inventories for all DoD personal property shipments starting May 15, 2023. The Command floated the idea of requiring their use starting in 2022, but received significant feedback from the moving industry that attempting to implement such a large requirement in such a short time would leave DoD without the capacity it needs. Frankly, many do not believe DoD can maintain its current capacity even with backing up the mandate to May of 2023.
In their latest proposed draft changes (Dated Nov. 5, 2021 – scheduled to take effect May 15, 2022) to the Defense Personal Property Tender of Service which governs the procedural rules for service provision, they have included language which highly encourages electronic inventories which provide equal or better information than handwritten inventories. In addition, the document states that the "…use of electronic inventories will be mandatory effective 15 May, 2023." The proposed rules are on pages 24 and 25 of the Defense Personal Property Tender of Service (Draft).
As the industry's largest single customer, the procedures and rules for military moves can and do establish default industry standards which may be the catalyst the industry requires to finally speed up adoption of digital inventory technology.
IAM Webcast on Digital Inventories – January 27, 2022 – Highlights
On January 27, 2022, the IAM US Domestic Asset Based (DAB) Group hosted a webcast on digital inventories. View excerpts from the one hour session below. You can view the entire session on-demand at IAM Learning.
IAM Webcast – Digital Inventories – Driver's Perspective – March 23, 2022
In this recorded webcast session, Industry Drivers who are currently using electronic inventory tools discuss how they adopted electronic inventories and share their perspective – both pros and cons.
The Current Industry Standard
The handwritten household goods descriptive inventory has remained unchanged since its introduction decades ago. It is a good example of how the moving industry has managed to create a default standard which has been universally adopted by movers globally without any official mandates other than common sense and recognition of best practices. It has served the industry and its customers well and despite the rapid advances in technology, handwritten inventories using multi part carbonless forms are still the default standard.
Limitations & Inefficiencies
Handwritten inventories have a number of inherent limitations. They are inefficient and represent a huge opportunity for the industry to improve customer satisfaction and reduce errors in claims processing.
Legibility is dependent on handwriting skills of operations team. Illegible inventories are source of customer dissatisfaction and inefficiency in claims processing.
By design, the form requires shorthand descriptions which rely on arcane descriptive symbols to note conditions at origin and exceptions at destination. What does "S, C, M, R" mean to a customer?
The information cannot be digitized requiring redundant input of information during claims processing.
Inventory information does not conform to an industry standard making translation into another language a cumbersome, costly and inefficient process. Translation of inventories is a requirement for customs clearance in certain countries.
Analog inventories present a huge barrier to improving customs clearance procedures.
A Digital Solution
Digital solutions to inventories along with the application of bar code technology have been offered by industry suppliers for over a decade but the adoption by the moving industry has not gained sufficient traction to date. Initial solutions offered on Palm Pilots, Compaq Pocket PCs, etc. were admittedly pioneering efforts with limitations but the current offerings are sophisticated, cost efficient integrated solutions which truly leverage technology to improve service.
The adoption of this digital technology is finally gaining momentum due to a number of catalysts which now point to the potential of industry wide acceptance with a few years.
A Digital Standard
Recognizing the industry need, the International Association of Movers (IAM) established the ISO Standard 17451:2016 parts 1 and 2 entitled Packaging — Codification of contents for inventories for shipments of household goods and personal effects. Part 1 established the numeric codification of inventories. Part 2 established the XML messaging structure for electronic transmission of inventory data.
These are the essential infrastructure building blocks to realize the true potentials of digitizing inventory information – the exchange of this data between the stakeholders collaborating on a move thus creating the opportunity for the industry to eliminate hundreds of millions of dollars annually in redundant data entry, and manual document exchange. In addition, claims adjudicators and insurance companies stand will be able to make quantum improvements in claims resolution and accuracy.
View the list of IAM Members that provide Digital Inventory Software compliant with ISO 17451-1 standards. IAMX List (Note only those members that are IAMX-Validated as compliant have a green tick mark next to this qualification.)
Barriers to Adoption?
Industry adoption will not be without its challenges. At a company level, movers should start planning for implementation now so they can begin costing out what they would need to invest to ensure compliance with the new requirements. Once costs have been established, movers can then determine how to implement within their current digital framework and develop plans to train their operations teams.
From a wider industry perspective, these requirements may also compromise existing capacity as all existing service providers will need to make these investments and execute them properly to comply.
The good news is that the industry is gradually addressing these barriers. The fear that operations crews would not be able to adapt to or learn this technology have largely been mitigated by advances in the familiarity of user interfaces which have been widely, pervasively and successfully established by smartphone, tablet and computer providers. In addition, the requirements for specific hardware requirements have been eliminated. Now most software suppliers offer "BYOD" or Bring Your Own Device which allows the digital inventory systems to operate as an application on existing smartphones and tablets that operations personnel are already familiar with.
Suppliers have also taken advantage of rapid technology advances to offer extremely competitive and flexible pricing options. The costs of implementation now represent a fraction of the gains in productivity, efficiency and customer satisfaction.
While the barriers to adoption continue to diminish, experts still recommend a phased approach to implementation. "Take it one step at a time by introducing the system and training a small group of early adopters at your company who are most adaptable and open to technology. Build on that success and use that group to influence and even help train your team." suggests Max Kreynin of Voxme Software.
What Becomes Possible?
The widespread adoption of digital inventories create the potential for some interesting possibilties:
Customer Satisfaction – One of the single biggest causes of customer dissatisfaction relates to customer misunderstanding of the inventory process and its importance in establishing a piece count, condition report at origin and acceptance report a destination. Digital inventories will make the process clear, transparent and will demystify the exception coding system.

Crew Efficiency – Yes, as with any change, there is a process of becoming familiar with the system but once this investment has been made the returns are exceptional in the form of efficiency and job satisfaction.

Digital Translation – The ISO 17451 Standards have language translation capability built in. The description "Sofa" becomes encoded into a unique number as does the exception "Scratched" Once encoded, translation becomes simple. This not only makes translations for customs clearance more efficient, offering the inventory in the native language of operations crews at destination makes the inventory reconciliation process more accurate and efficient.

Utilizing barcodes. – Bar codes can be utilized at every step of the inventory checking process. Itemized barcodes are an integral part of a digital inventory system facilitating accurate accountability at every step of the chain of shipment custody. Barcodes also increase operational efficiency reducing the time required to prepare and check off inventory items.

Light Inventory App – Utilizing cloud based technology, software providers are starting to offer a lightweight application that can be downloaded to a user's device along with the data specific to a shipment's inventory. This allows the customer, driver or service provider to use their own device to access and check off the inventory simply by clicking a link in an e-mail or text message.

Data Interchange – The ISO 17451 Standards provide the road map for digital data interchange of inventory information. Origin agents will be able to upload the information seamlessly to not only the destination agent but also the Transportation Service Provider, Claims Adjudicator or Insurance Company (if required), and important to the customer.

Data interchange will also pave the way for digital clearance of international shipments which will inevitably become a requirement by certain countries. It is important for the industry to establish and offer a standard before the customs departments of countries stipulate their own standards.

Wider Data Interchange – The standards and infrastructure necessary for the efficient interchange of inventory data becomes a foundation upon which the moving industry can build standards for the interchange of comprehensive shipment data. This holds the potential for some of the largest efficiency and quality improvement gains for our industry and the related mobility services industry that we are a part of.
About Voxme Software, Inc.
Voxme Software was founded in 2003 with a vision to help facilitate efficiency and connectivity within the moving industry the application of leading edge technology. Thanks to the rapid development of smart devices and cloud technology, Voxme has enjoyed industry wide adoption of its pre-move survey (Voxme Estimator) and driver inventory (Voxme Inventory) app, which are used by the largest military and residential movers in the world.
"We started using electronic inventories back in 2015 and we've been steadily increasing our usage. We are just shy of about 27,000 inventories right now. All of our implementations are done overseas. We don't have any CONUS (continental US) agents. We had few different challenges – languages and learnings and things like that but it's been going very well for us." – Ken Nishida – The Pasha Group