This IAMX Resource Page is brought to you by IAM Mobility Exchange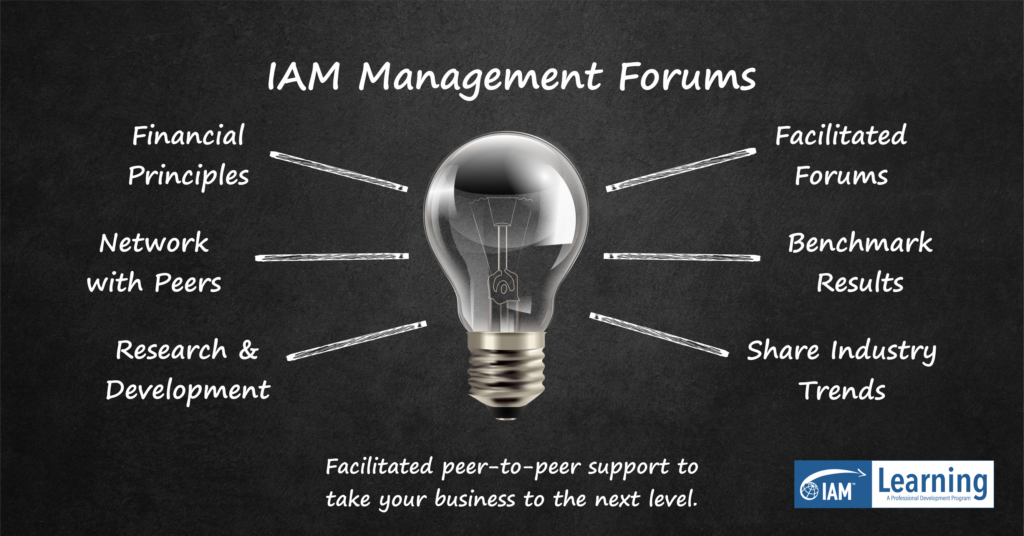 Industry consolidation and globalization have created some large corporations within the moving industry but our business is still primarily made up of small to medium-sized entrepreneurial companies that started as simple service businesses. Typically, the owner builds the business on a foundation of personal hands-on service which helps fuel growth. Many owners are either not formally trained in business management or have little time to review business results, let alone plan for the future. Fortunately, being so close to the business and customers, they are able to make excellent instinctive decisions but as the business grows, more formal disciplines are necessary.
Seasonal & Cyclical
The moving business is an intensely seasonal one. The seasonal peak is all-consuming, requiring efforts beyond the reasonable capacity of the business and its owners. The slower periods bring on a different urgency of seeking sales to support the fixed overheads and additional staffing required for the peak. This cycle forms a pattern which leaves the owners little time to invest in forward planning, research and personal development.
Providing A Catalyst For Change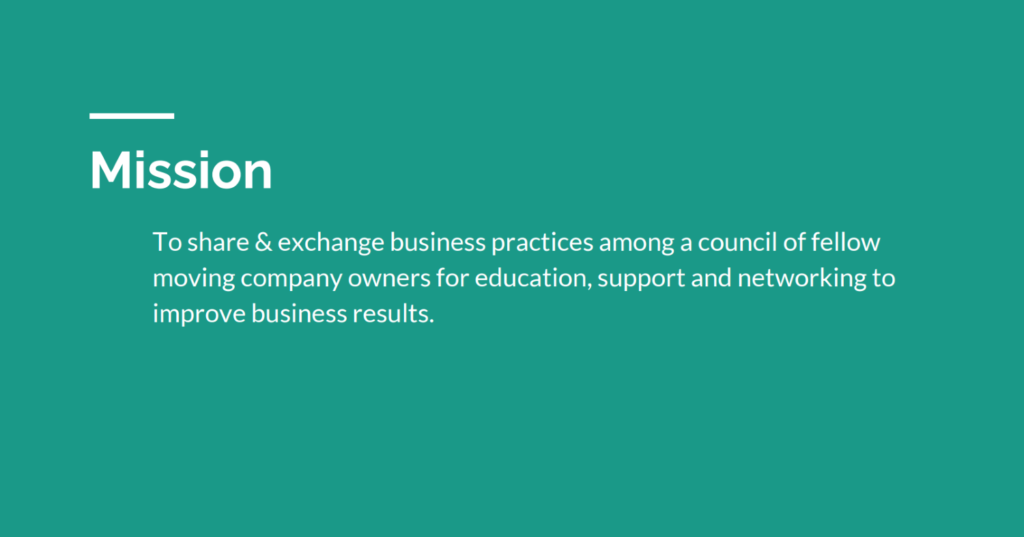 The concept of the IAM Management Forums evolved from discussions about creating IAM CEO Forums. This is an ambitious project to form groups consisting of CEOs from up to 10 companies to meet twice a year at locations hosted by one of the participants on a rotational basis. The CEO Forum requires an intense level of monetary investment, time and resource commitments which can pay huge dividends for participating companies. In the discussions, IAM Members agreed on the value of the concept but wanted to use a more phased approach which might ultimately evolve into the full blown CEO Forum.
60 Minute CFO – Financial Disciplines for Movers – Framework
The Management Forums are built on the framework of the courses in the Financial Disciplines for Movers Course. Although the title might suggest this is a course for finance and accounting staff, it is really designed to make financial disciplines and concepts accessible for company CEOs and senior executives. The syllabus provides a perfect framework to connect the financial measurements used to monitor business success to management disciplines.
Participants in the IAM Management Forums will be required to complete assigned chapters in preparation for 6 scheduled live forum sessions. Each forum will be 1.5 hours in duration and will be hosted by David Duryee, Tracy Bech and Ray daSilva – the key collaborators behind the Financial Disciplines Course and will feature guest industry subject matter experts. The chapter topics will be the jump-off point for relating the financial measurements and concepts to key management disciplines. Participants will be encouraged to share real world experiences turning the forums into an environment where experience, best practices and knowledge can be shared.
In effect the Management Forums will become a research and development lab or think tank for the moving industry.
Dedicating Time – Setting Priorities
The seasonal pattern that is in the DNA of movers offers a ready excuse for putting off the difficult steps of starting the disciplines of proper review, forwarding planning and investment in research and development into our business. We simply don't have time.
Learning to set priorities and strictly disciplining time management will be key requirements for participation. The program requires a commitment of 2 to 3 hours per week for the required course work and 1.5 hours once a month for the scheduled forum sessions. Executives whose companies are not stable enough to allow for this minimum time commitment should not apply.
Designating a Second or Alternate Participant
Forum particpants may designate a second executive from their company to participate in the sessions. Seconds must also complete the online Financial Disciplines Coursework as scheduled. Seconds are invited to participate in all the Forum sessions and are able to stand-in for the primary participant in the event of unavoidable scheduling conflicts.
The enrollment fee for the Second will be 25% of the applicable enrollment fee for the primary participant.
Timeline for the First IAM Management Forum
April 19, 2022 – Enrollment Deadline – Enroll Now
April 20, 2022 – Forum Session 1
May 19, 2022 – Forum Session 2
June 15, 2022 – Forum Session 3
July 15, 2022 – Forum Session 4
August 17, 2022 – Forum Session 5
September 14, 2022 – Forum Session 6
October 31, 2022 – Possible Live Forum Meeting in Atlanta, Georgia (at IAM Annual Meeting Venue)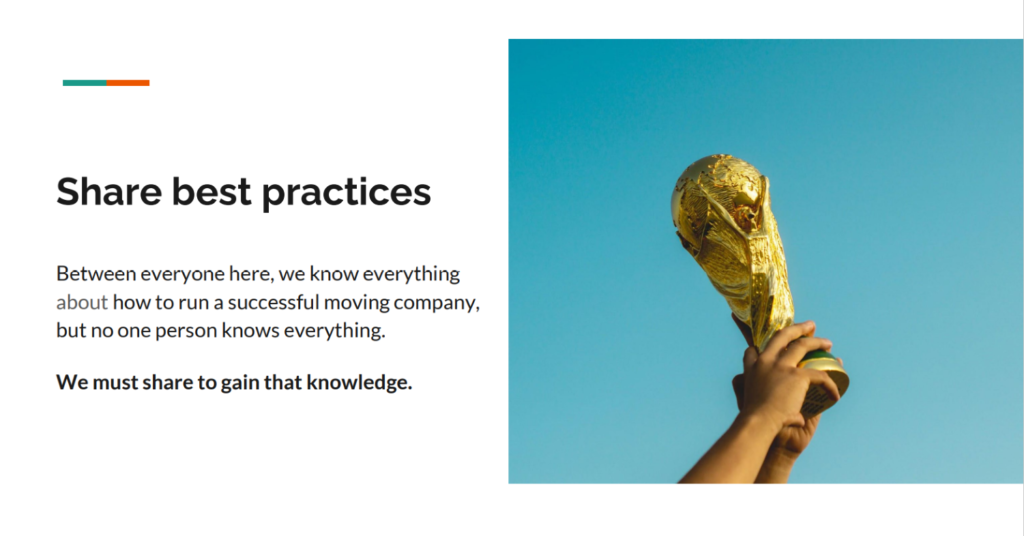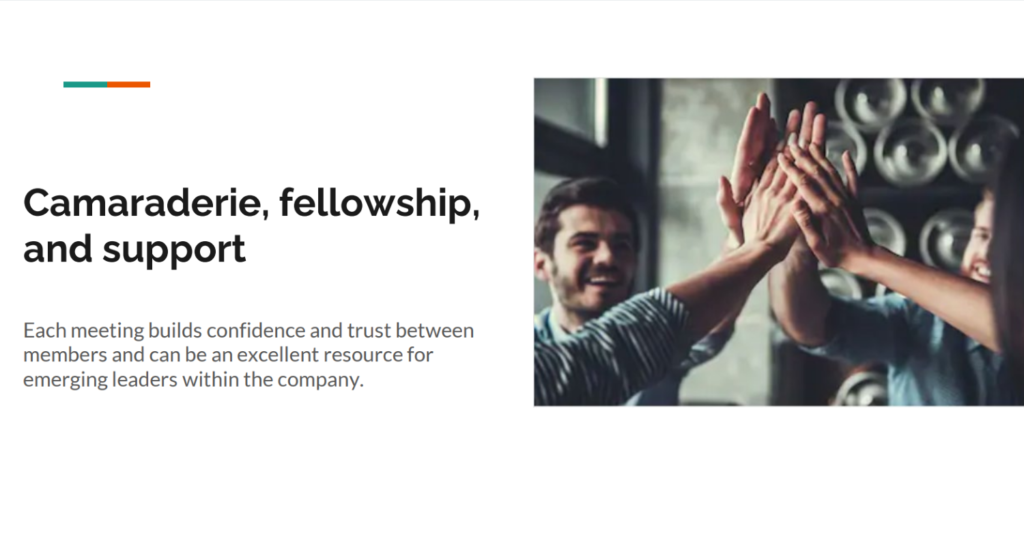 Take Action Now
The first step is to enroll to participate in the IAM Management Training Forum.
For more information, please contact rdasilva@mobilityex.com.