IAM Supplier Member Advertisements
Feature Your Message & Brand at IAM Mobility Exchange (IAMX)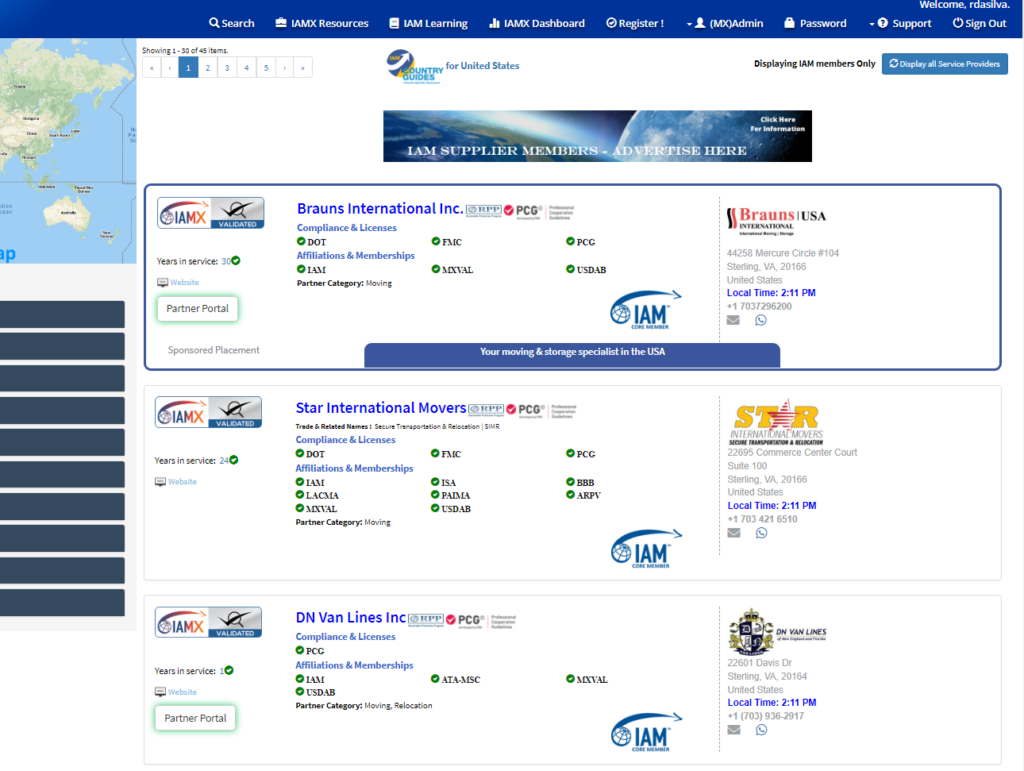 Last year IAMX hosted over 340,000 searches by moving and relocation industry professionals who use our search and filtering tools to find and qualify service partners around the world. Now IAM supplier members have an exclusive opportunity to feature their brand and message to these industry professionals.

Cost Effective Marketing
IAMX Supplier Member Advertising is cost effective because it is totally focused on moving and relocation industry professionals who visit and use the IAMX directory. You set the monthly ad budget that makes sense for your company. You design your campaign to focus specifically on the markets that are important and relevant to you.
Target – Create an Inclusion or Exclusion List

You can set your campaign to only feature your ads to users from particular areas, states or countries. Why waste your ad dollars advertising to users outside your target markets?
Or you can use an Exclusion List to reach the rest of the world but exclude specific target markets.
Subtle, Non-Intrusive but Effective Ads

The ad format is standardized at 600 x 72 pixels. We feature only one ad on each search result page. We will not clutter the IAMX page format and utility of the IAMX tool with multiple, distracting ads. We want your message to be clearly displayed in a subtle but non-intrusive way to build goodwill for your brand.
Target – Users Searching For Specific Locations

If you are Supplier Member providing Visa & Immigration Services in Paris, France; you may wish to target only users searching for Paris, France. Or if your company provides those services in multiple cities, states or countries, you can tune your campaign accordingly. If your service specializes in Dutch speakers, then you can target users FROM the Netherlands searching for Paris, France. You can get very specific.
You can also set multiple campaigns at different budget and bid levels to compete for the exact market that you wish to target.
Custom Data Analytics to Track Your Campaigns
Sam Wanamaker, the famed American businessman said "Half my advertising spend is wasted; the trouble is, I don't know which half."  You won't have to guess with IAMX. We provide detailed Data Analytics in collaboration with Google Analytics and Google Studios so that you can see how effective your campaigns are. Check out the IAMX Data Analytics Dashboard.