How to Claim Your Listing
Going from Listed to Claimed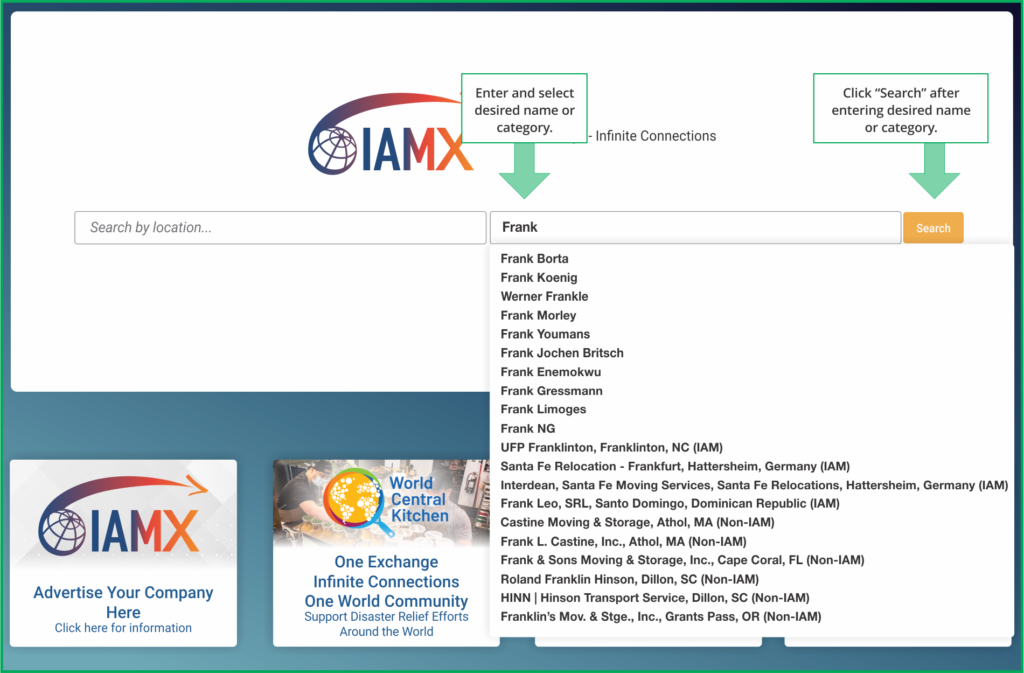 At the Search Page, type in your company name in the "Search by name or category…" area and press the Search button. The IAM Mobility Exchange content management team reviews sources daily to discover industry members and related suppliers. Chances are your company is already listed in our database. Since most searches are location-based, you may also search for companies in your location in the "Search by location…" area and browse for your company.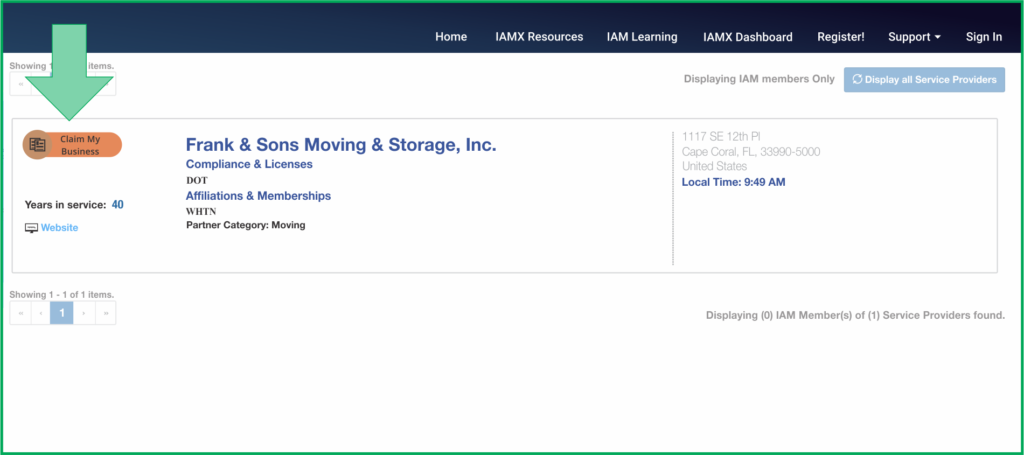 When you find your company profile, simply click on the "Claim My Business" button. If your company is not yet a part of the directory, simply register your company by clicking "Register" in the navigation bar.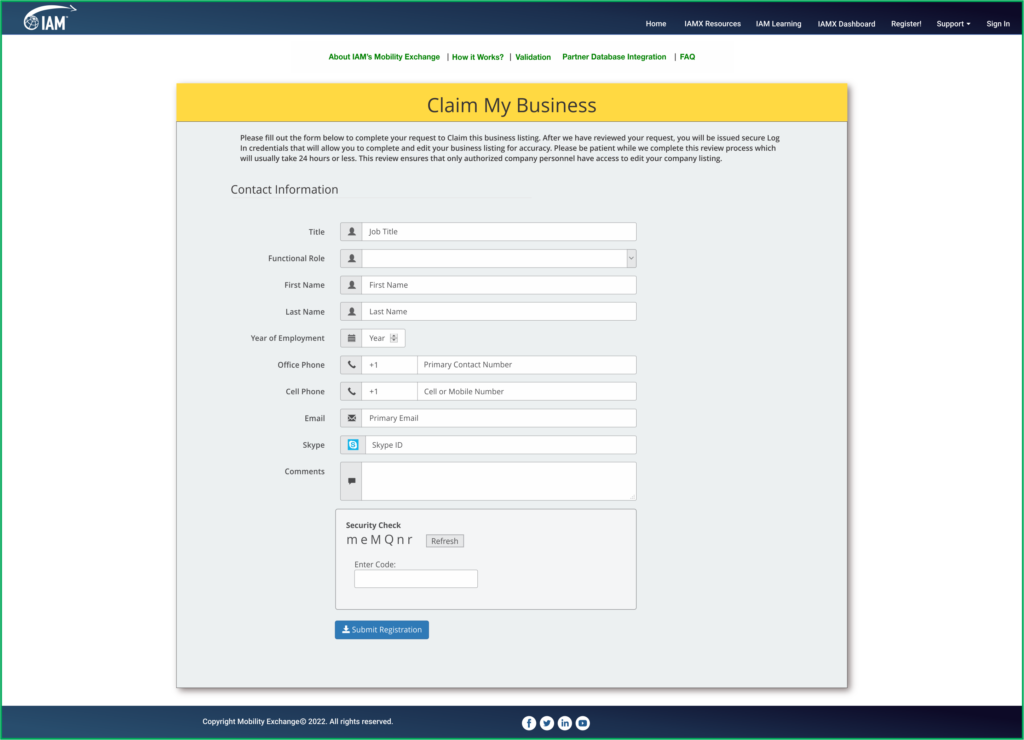 You may also search by other elements like Company Name, Staff Contact Name, Classification, and Category. This is done in the "Search by name or category…." section of the search bar on the left.

This will bring up the Registration Window as shown above. Please enter your personal details, as requested and click the "Submit Registration" button.

You should have received a separate e-mail with a link to set your password.

(Note: You can reset your password at any time by clicking on the Sign In link at the top right of our web page. In the pop up box, look for the "Did you forget your password?" link.)

Once you have signed in, you will see an Admin menu option at the top of our web page. Select the Edit option from that menu.

Your log-in credentials allow you to:
Change your company description and related details
Edit your Address in the Address section
Add additional Addresses for your company's facilities that are within a 50 mile radius of your Main Address
Edit existing Company Contact Persons in the Contacts section
Add additional Company Contact Persons
Edit and add Company Capabilities
Edit and add Memberships & Affiliations
Edit and add Quality Certifications and Standards (Hovering your mouse over the acronyms will explain what those letters stand for)
After checking and updating/editing the information on your profile, the next important step that will differentiate your services in the IAMX directory will be to validate your listing: About Validation
Thank you for using IAM Mobility Exchange. If you have any questions of suggestions, please e-mail us at support@mobilityex.com.