Updated October 27, 2022
Breaking News
October 27, 2022 – Court Rules For DoD allowing their Global Household Goods Contract to Move Forward – Click here to read.
The Digital Promise
Whether your company is taking the first steps to automate your moving business or it's time to upgrade your move management system, you know this is a big decision. Selecting the right system is one important step in this process. Converting from a paper-based system or migrating to a new system can be an overwhelming proposition. This Resource Page is designed to help you navigate your way to digital success.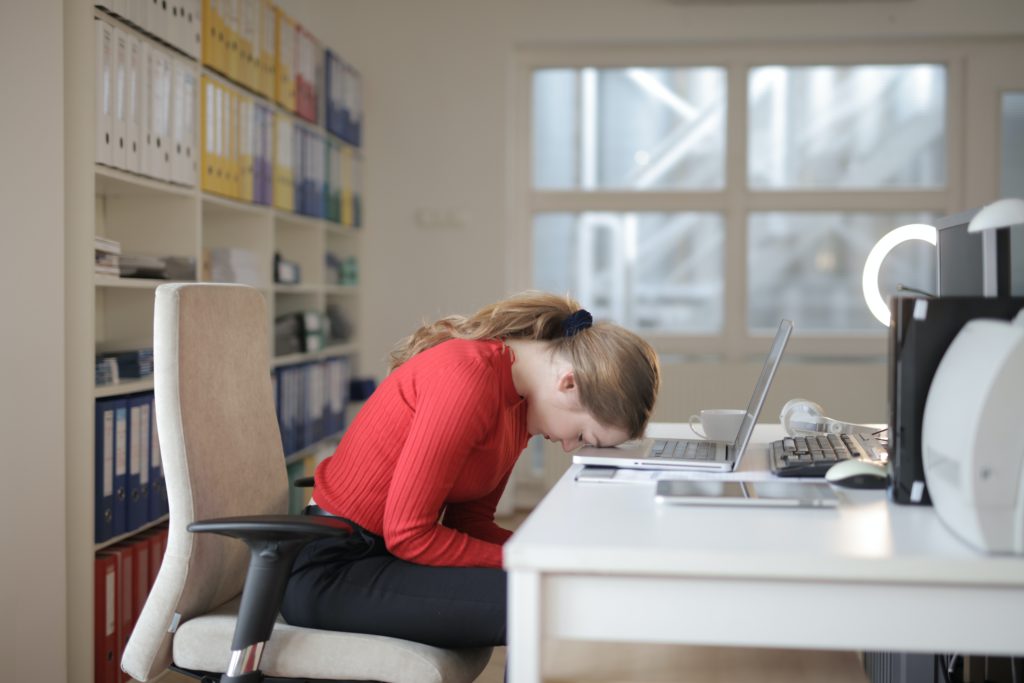 In the first phase of the process, you are learning about all the potential benefits of a new move management system. A paperless office with instant and efficient access to all the information related to a customer and their transactions. Seamless integration between sales, customer service, operations and accounting. Apps that connect operations and sales staff to critical functions and management reporting. These and more make up the enticing promise of a digital management system
You sit through a demo and you're quickly sold to the idea that this system is what you need to power the new, improved version of your company staffed by smiling, fulfilled and grateful employees. Why? It's because software demos are designed to showcase the system at its best. Reference tables are prepopulated, and the presenter is likely very experienced in how to navigate the software. It's all too impressive and promising that you're likely to miss the part where the presenter realistically talks about the cost, time, resource commitment, training and implementation requirements. At the end of the demo, you are just completely certain and fully convinced that buying the system is the right decision. You just bought the demo; the reality that awaits you may be quite different.
This Resource Page is designed to help you navigate your way through a more orderly selection, implementation and onboarding process and on your way to digital success.
Planning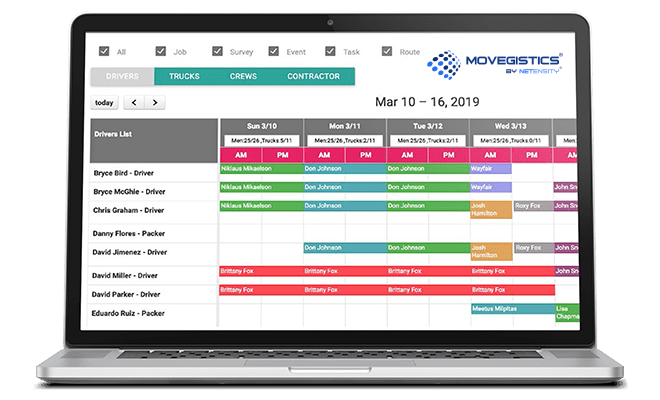 Before starting the software selection and review process, you should inventory your company's requirements. Ideally, your move management software system should be able to support all your business activities. While this may sound simple, movers have managed to diversify their activities in many creative ways. Consider the transaction management differences of a few activities that moving companies commonly engage in:
Local Moving
Intrastate Moving
Interstate Moving – Independent
Interstate Moving – Van Line Affiliation
International Moving
Office & Industrial Moving
Self-Storage
Warehousing & Distribution
While there is commonality, the information, data fields, validations, forms, reports, etc. for each of these moving service lines can differ drastically. Integration to other systems may be important as is the case with Van Line Agents. To make things a bit more challenging, some movers have built major business segments (see list below) out of other diversifications:
Relocation Services
Pet Moving
Auto Transport
Records Management
Fine Art
Trade Show/Exhibits/Theater
Furniture Rental
And it goes on. It turns out that movers can be quite creative. That's just on the service lines. We also have to consider how integrated the system will be in connecting all the departments within the company. Here is a partial list:
Accounting
Operations Payroll Processing
Operations/Dispatch
Truck Safety/Maintenance Management
Warehouse/Storage Management
Claims Management
Sales/CRM
Once again, it can go on. Before you start your review and selection process, you need to inventory your requirements and ask some key questions:
Should the Move Management Software System try to integrate all of these activities into one system?

If certain activities like Warehousing & Distribution or Logistics are important, does the system accommodate an easy path to integration?
Are open APIs (that allow integration with other systems that are critical to your business) important?

Should we exclude certain activities from the system and use specialist software (accounting is a good example)? If so, how will these disparate systems integrate and communicate?

Are certain integrations to services like Quickbooks (accounting), Stripe (credit card payment gateways), text and messaging gateways, etc. important?

Are mobile apps an important feature to support your sales, operations and off-site staff?
Are apps or portals that connect your network partners (like realtors), customers, transferees and service partners to the system important?
Are digital inventories important to you? If yes, does the Move Management System either have a built-in and integrated digital inventory software, or does it integrate with other digital inventory software providers?
Is the ability to customize the system important to your business? It is sometimes said that the functions within a suitable system will fit your existing processes 80% of the time. 10% of the time, you may wish to change your processes to fit the system and 10% of the time, the system may need to be customized to suit your needs. If the system falls into those ranges, it may be a good fit for you.
Different Approaches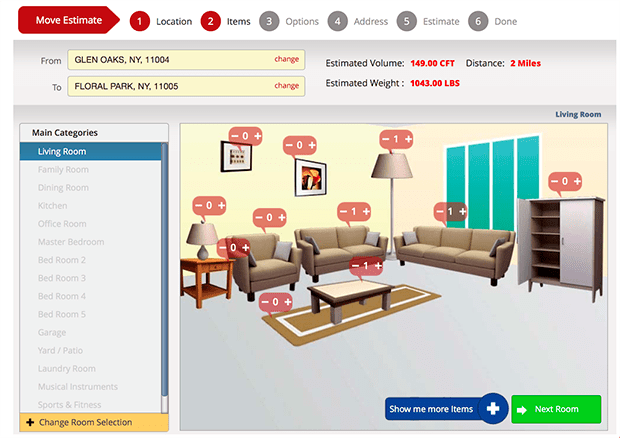 The moving and storage industry is considered a small niche within the wider transport and logistics space. This means that the market size (Total Addressable Market or TAM) is relatively small. Let's say that it costs $2 million to develop a software system. If you are able to sell this to 10 customers, the development cost per customer is $200,000. If you can sell it to 10,000 customers, the development cost is $200. This is why Microsoft can spend billions of dollars to develop and maintain Excel and yet sell it for less than $100 per copy.
This means, first of all, that Move Management Software developers must be highly efficient. It also means that some of the software suppliers specialize in certain niches like local moving, international moving, etc. Move Management Systems that use a more comprehensive approach may require detailed customization based on the individual company's specific needs. This usually adds to the complexity of the system, resource requirements for initial implementation, user support and training.
There is no single answer for the approach that is right. This highlights the importance of the planning process where you determine what your company's current requirements are as well as how you want your move management system to scale as your business activities grow and perhaps diversify.
Software systems evolve and grow, too. So be sure to ask your potential provider what their development path is. There is a good chance that your provider's development road map includes the diversifications that you are planning into the future.
Most qualified moving systems providers are members of the International Association of Movers, so a good first step in creating your short list of system providers is to do a search at IAM Mobility Exchange (IAMX) using the key word "Software". You'll find links to the websites of the system providers at IAMX. Most of these websites will provide information to help you in developing your short list.
One key aspect of the short list evaluation is references. If their website does not provide a list of company references, ask for a current list of customers that you can contact. Select companies that may be similar in size and service scope to yours and ask them about their experience. You can usually learn a lot in this reference review process.
Evaluating a Move Management System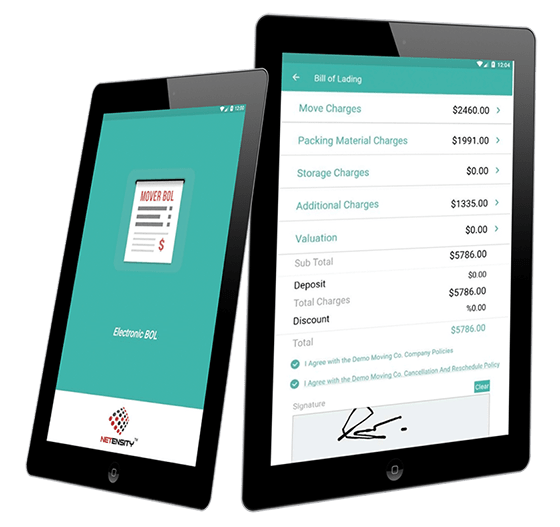 Now that you have narrowed down the list of potential system providers, you are ready to schedule evaluations. You may wish to start with just two of the top providers on your list. Prepare to have a series of discussions with your potential provider. A one-hour demo may only scratch the surface of the capabilities of most move management systems. Use planning session documents to formulate a series of questions and take notes systematically.
You'll need these when you get to the comparison phase of reviewing the pros and cons of each system. A good pace during the initial evaluation is two one-hour sessions for the system demo and two one-hour sessions for discussion and questions. Allow several days or a week between these sessions so that you and your team can review, discuss and prepare for your next session.
One decision to carefully consider is whether the system is a server or a cloud-based system. If the system is hosted on servers at your facility, then you have closer control of the system and data, but you also assume responsibility and the cost of maintaining the computer server infrastructure. Cloud-based, hosted systems offer Software as a Service so long as you have a solid, reliable internet connection, you are connected to the hosted solution. This easily accommodates remote workers who can sign into the system as long as they have access to a computer and an internet connection.
Since the system provider hosts the solution, they are responsible for scaling the system as your business grows and you do not have to worry about outgrowing your server hardware. You are, however, dependent on the system providers commitment to reliability and ensuring ample bandwidth for all their customers. Consider these factors carefully in your final decision.
Implementation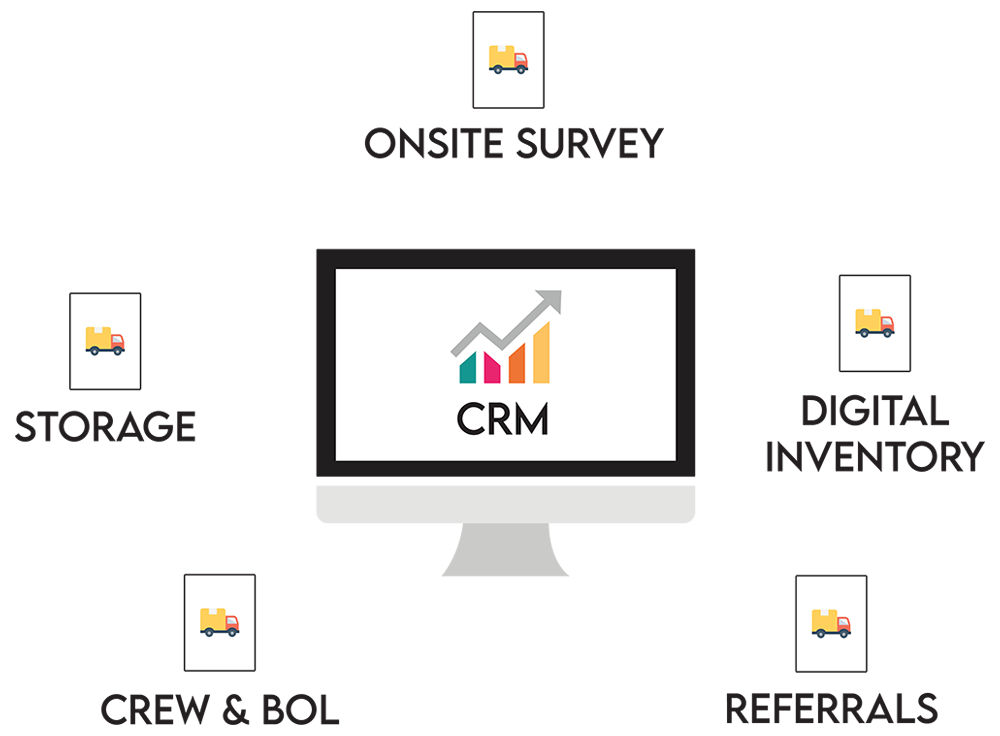 Be sure to include the resources required for successful implementation, training and user support in your review. A good systems provider will not gloss over this part of the discussion. A good provider builds their business on satisfied, successful customers. The costs and resource requirements for successful implementation, training and user support can sometimes be more than 50% of the overall cost of system ownership.
If you are switching from an existing system or even switching from paper-based systems, discuss the costs and timelines associated with data migration. This can be a huge cost and intense resource requirement that gets overlooked. As a new system is implemented, transactions that are in progress must be migrated. Historical data may also be critical for trend analysis and comparisons.
An often-overlooked factor in implementation are the resource requirements for building reference libraries. Most systems rely on tables that contain data that the system references in transactions. For example, if you have a tariff or set rates for a customer, this data can be stored in tables in the system. When a user specifies that a certain contract or tariff is being used, the system can automatically call up the rate and use it but remember that this data must initially be entered into the system. It must also be kept current and maintained.
Training & User Support
Even if your team is excited and looking forward to the benefits of upgrading to a new system, do not underestimate the requirements for training and user support. Ask about the user training provided by the systems provider and check customer references for comments on their implementation experience and also on ongoing user support.
Conclusion
The application of technology and automation to your business is not a question anymore. A competitive technology strategy has become a prerequisite to survival and success. We may be in a "simple" service industry, but it can be technology that can truly differentiate our service offerings and make the real difference in efficiency and profitability.
As your business scales and grows, there is a time when it is best to bring in trained, professional experts in disciplines like finance, law and technology. Each company must decide based on its business activities and priorities when that time right.
We hope that this information will be helpful as you consider your plans and strategies related to technology.
About Netensity Corporation

Movegistics is the #1 pay-as-you-go, cloud-based Move Management software platform that helps accelerate your company's growth. Movegistics is a complete solution that includes a robust and highly customizable moving CRM with multi-location support and all essential features across sales, operations, storage, digital inventories, online invoicing, and payments.
Movegistics comes loaded with features that include paperless onsite surveys, paperless job completion, a digital inventory system, storage warehouse vault/lift van management, and automated storage billing with payment dunning automation. We have multiple integrations and Open APIs that can connect with your existing systems. We understand that every business is different, so we built Movegistics to adapt to your business workflows rather than the other way around.
Click our logo below to see how our customers use Movegistics to grow their business and to learn more about our products, pricing, and features.
Breaking News
October 27, 2022 – Court Rules For DoD allowing their Global Household Goods Contract to Move Forward
Federal News Network reported today that DoD has been successful in overcoming legal challenges to their plans to award a single contract to HomeSafe Alliance to manage their global household goods shipments. The contract is estimated to be valued at $17.9 billion over the contract period which could run for 10 years.
General Jacqueline Van Ovost, the commander of US Transportation Command said, "We have learned that implementing major changes during peak season does not go well. So, we'll work with the contractor, work with their software, make sure all their subcontractors are lined up, but we will use the current system for peak season next year. Then, come about October, we'll start to integrate. And we're integrating in such a way we're sort of cutting off our [legacy] system very methodically."
The legacy system referred to is DP3, the current system used by DoD for transportation management functions. Transportation Service Providers and local moving services providers interact and integrate with the DP3 system so significant changes to how the systems service providers communicate and interact with DP3 will follow.
"Combining our HomeSafe Connect advanced digital solution and global program management expertise, we will transform and modernize the relocation experience for the members of our armed forces, Department of Defense civilians, and their families." said Al Thompson, CEO of HomeSafe.
How HomeSafe's technology will integrate with the systems of the underlying moving services providers that will make up their supply chain is unclear at this point.
The DoD is the world's largest single shipper of household goods and the decisions related to this single Global Household Goods Contract (GHC) will have a significant impact on the moving industry in general. Thousands of moving services providers and suppliers to the industry will have to contend with the requirements for interoperability with the GHC operating system.