This IAMX Resource Page is brought to you by

Kubox, LLC
The book is being re-written on smaller moves.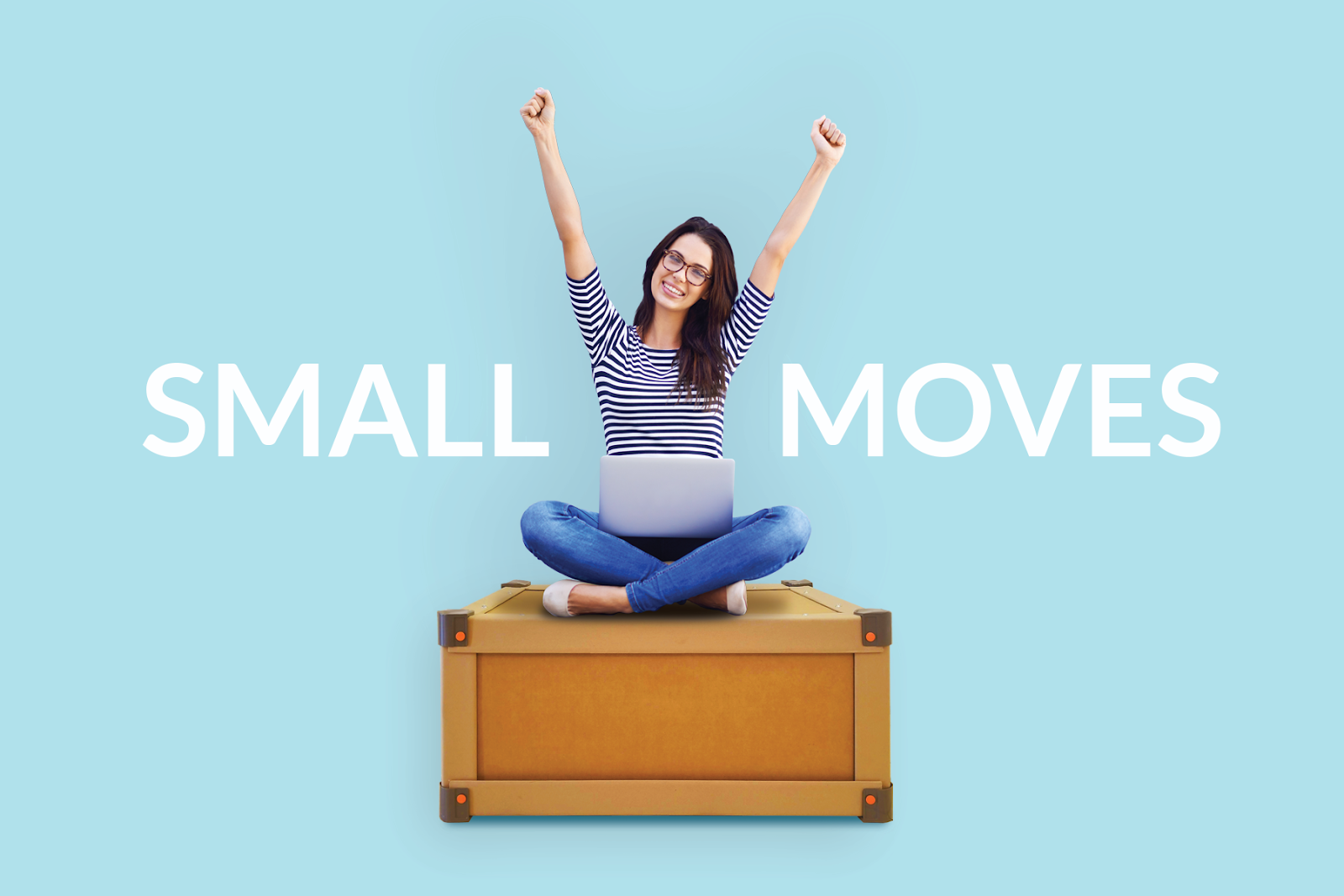 The increase in smaller moves is not just a trend; it's the future. Companies like Apple, Amazon, Google, and Facebook have embraced a new way to move their employees more efficiently, reliably, and less costly.
The new smaller move isn't about boxes and suitcases. It's the containerization of smaller moves. The containers used for these moves keep all contents safe and are more robust than a box. Most of these new containers are also re-usable.
As a moving company, if you analyze how you do business and examine your business infrastructure, your infrastructure likely supports a minimal size dictated by core assets used for service (labor, trucks, supplies).
Movers face a challenge to change infrastructure or seek out alignments with outside providers or partners to handle this new demand.
Are you prepared for the needs of this new shipping segment?
What Defines a Small Move?
The term "small move" traditionally refers to the size and weight of goods, ranging from 500-3500 lbs (908-1587 kgs). These weights and sizes are growing smaller. Over the past few years, a new small size has developed out of consumer and corporate relocation needs for both domestic and international moves. Customers have increased demand for the ability to serve moves less than 500 lbs (227 kgs).
There is a growing number of customers whose needs and budgets often do not match with traditional service solutions. The new small move is going to be less than 500 pounds, and as low as 60.
There are realistic pricing and supply chain challenges presented amidst the COVID-19 pandemic and in a post-COVID world. Give attention to pricing and service levels:
Packed by owner
Advanced shipments
Lump-sum small moves for weights as small as 60 to 500 lbs.
What Is Behind the Changes?
Generation Y is fueling much of this shift. Younger, more mobile consumers don't have the same material desires and possessions as previous generations. Their living styles tend to focus on the essentials. And their consumer desires focus on green and sustainable living options.
The "Amazon-ization" of services and the sharing economy have fueled societal change. Uber, Airbnb, and Zipcar are leaders in this transformation. Consumers' purchase behaviors now expect instant ordering, quick fulfillment and delivery, ease of use, security, and confidence. Any bottlenecks in the supply chain or asset availability are not well accepted and usually result in negative reviews.
The new small move is becoming part of the sharing economy and provides a new way of shipping.
What Can Companies Do to Support and Service the Needs of These Smaller Moves?
The changing landscapes and consumer needs will force companies to adjust if they currently can't offer a smaller move at competitive pricing. The current industry problem is a prohibitive cost structure or minimum cost for small moves that often out-price what consumers need.
If your company is considering the smaller move category, the following will help you gain a competitive advantage:
Sustainable packaging and practices
A digital portal that provides easy navigation and e-commerce checkout
Speedy scheduling for pickup
A minimum viable product that can fit the smallest of moves
The inbound funnel and customer acquisition often begin with lead generation. If your sales funnel generates a lead, what is the smallest size listed in your company's services?
A review of many IAM member websites shows the smallest size listed is an "efficiency" or "one-room" residence. If this is the only "small" option, potential customers get quotes that may not match their needs. Further, it becomes a waste of time for both the company and the customer; and customers are often lost before you've had a chance to engage them fully.
The younger generation doesn't want to get on the phone. Gen Y wants to go online, order, and checkout. If they don't find what they want, they move on. Often you may lose them without even knowing they were on your site.
If your minimum move is out of the price range or scope of the customer, your sales/customer service team may kill any chance of engaging that buyer because they don't have the flexibility nor resources to close the deal.
The sector of the small move is growing, and this move size is smaller than most moving companies' current offerings. Examine how your team handles and tracks inquiries for small moves. How many small moves do you turn away?
If your company has no way to price a small move or have high minimum pricing, consider re-working how you can handle these inquiries.
While some companies now offer a minimum charge based upon a smaller, one (1) cubic meter move with a weight of 500 lbs., their operational and forwarding/dispatch software still may not be ready to handle smaller sizes at various service levels. These minimum charges to handle smaller-sized shipments may often price companies out of a minimum viable product to offer customers.
It's Time to Rethink the "Small Move" Category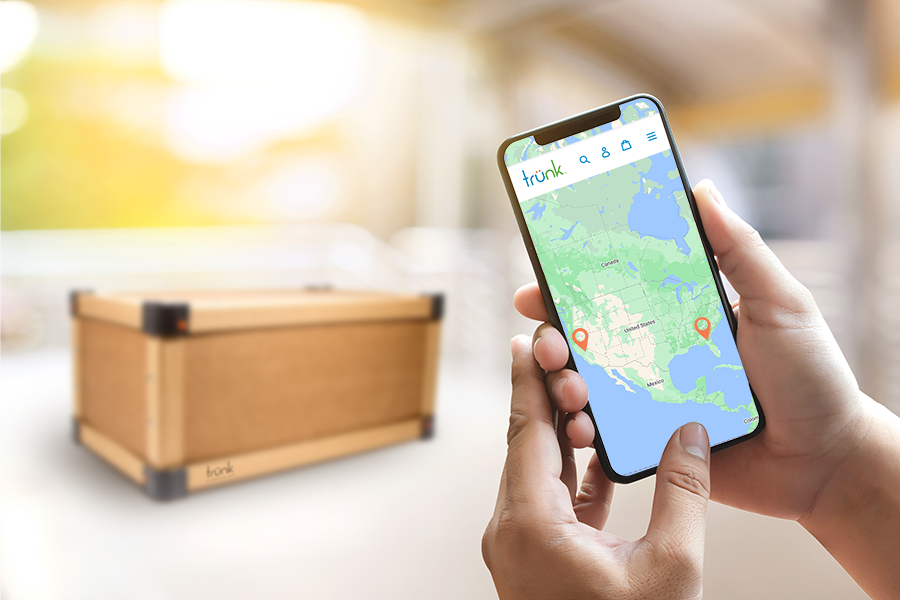 It may seem like a losing proposition if considered from a traditional industry viewpoint. Initial business analysis may say you'll lose money. Consider that Amazon makes a lot of money from its Prime members but loses money on shipping in some cases. Amazon took a different stance regarding its business model with great success. And they are now joining the "small move" movement.
Looking to handle small moves? Consider these questions:
Can your company's infrastructure handle smaller sizes?
Are your pricing and service offerings viable in the current market?
Can you or should you remain connected to sales leads that you consider too small to service?
What would it take to make the changes to handle small moves?
Suppose corporate relocation is part of your market. In that case, you may not have a choice regarding the shift to handle smaller moves, as companies are already aware of small move options and are already engaging with companies that take small moves.
If you are in this space and don't offer the new small move criteria, the time to change is now.
The New Small Move Is Not a Trend
The new small move is here. Large companies like Google, Facebook, Amazon, and Apple are already on board. This is not just a trend. This is the future.
Consumers' lifestyles have changed, and along with it, their needs and their demands.
Your current website may be aggregating sales leads you cannot handle or do not currently want. If your company is the solution for customer moving needs, the new small size takes more than just a one-sided, asset-based solution to be profitable.
To your community, you are the source of all things moving. A review of IAM member websites confirms that companies are confidently stating they can move anything. Yet, a customer inquiring for a small move may either be turned away or quoted a higher-than-market price.
In a market moving in this direction, if handling the new small move is out of reach, your company may have the opportunity to partner or refer to other providers. For some of them, you may already have an established relationship. Amazon relies on other partners to handle shipping for their orders. Think about how you can rely on partners, like TrünkMoves, to expand your offerings.
Are You Ready?
The main question at this point isn't whether or not you should handle small moves. The question becomes: should you use your current system and infrastructure or work with a partner?
Younger people have less material property, are mobile (or want to be), and their belongings are relatively portable. Servicing this growing niche gives you more service offerings and provides more revenue.
With the proper packaging — like Kübox (www.kubox-crates.com), for example — your company can ensure adequate property protection, resulting in fewer damages.
To prepare your company for this growing segment, you'll need to make changes to your online presence, ordering system and software, and how your team handles these inquiries. Or you can simply work with a partner to manage these moves for you.
TrünkMoves (www.trunkmoves.com) accepts referrals through its affiliate program and does provide commissions for affiliates, with the option to upsell or simply refer. Other IAM members who are focused or include small moves may also have similar options in their strategic relationship portfolio.
Whichever direction you decide to take, adding small move options to your portfolio of services enables your company to broaden your capabilities and increase revenue. The New Small Move is here and ready to be part of the mainstream of moving options, from the smallest to greatest customer needs.
About Kubox, LLC
With our award-winning and proven container for protecting fragile items, at Trünk Moves we offer contact-free moves that help safely ship customer's essentials domestically and internationally. We are a featured sustainable company with our containers reusable up to 20x times thus reducing emissions with a substantial footprint. Working with movers, relocation companies and other companies who require our services in the USA, Canada, France, Germany, and the United Kingdom to global destinations. Trünk is powered by Kübox technology, which has been recognized with the DuPont Award for Packaging Sustainability. Our container is featured at DHL's Innovation Centers in the Americas and Europe and is the only container enabling parcel freight.
Our parent company Kübox provides sustainable lighter than wood containers for the moving, logistics, medical devices, aerospace and fine art markets globally.